Lionel Morgan interview: Fond days as a Don for former England prodigy
Those who worked alongside ex-Wimbledon and England youngster Lionel Morgan always recall with enthusiasm the ability the winger possessed, and with his efforts now on giving back to the community and guiding sports professionals he looks back on the best of his days as a young pro.
Still only 30, the North Londoner was amongst a group of young players who successfully made the grade as first-team players with Wimbledon around the start of the century. In the final few seasons for the club before its place was taken in the Football League by MK Dons in 2004, the likes of Reading duo Mikele Leigertwood and Jobi McAnuff, and Vancouver Whitecaps' ex-West Ham United midfielder Nigel Reo-Coker were making a strong impact. Also catching the eye on numerous occasions was Lionel, making his debut at 17 for the Dons and representing England at various youth levels.
The anticipation around him was such that Tottenham Hotspur made three ultimately unsuccessful attempts to sign him, one of which included a proposed transfer fee of £2million. As it transpired, persistent knee and ankle injuries denied Lionel the chance of a sustained career and his last game as a professional was on October 4th 2003 in a 1-0 defeat at Preston North End at the age of 20. He explains the circumstances that ultimately led to his departure from professional football.
"There wasn't really a day I officially retired. I left Wimbledon and went to Crystal Palace, who at the time had Iain Dowie as manager, to train.
"I then left to go to Watford to get fit, (former Wimbledon manager) Terry Burton was assistant manager. After that I sort of lost the game and decided enough was enough, it's one of those times when you find out who your friends are.
"It's a testing time when people want you to get fit and you're doing your best. I feel for any player now who has to retire early, when (Arsenal midfielder) Abou Diaby got injured again recently (torn anterior cruciate ligament) I really felt for him.
"When I was 19/20 I knew my body wouldn't allow for my career to be a long one.''
At 16, Lionel made an instant impression for Wimbledon with a goal on his debut for the reserve team and he was steadily moving up through the England ranks too, with Under-16 recognition at the time. The club suffered relegation from the Premier League at the end of the 1999/2000 season and Lionel's first opportunity arrived early in the following campaign, on August 26th 2000 in a 0-0 draw at home to Watford. He recalls the day of his professional debut at Selhurst Park and the reason why there were no nerves on the eve of the game.
"I remember going to the ground but I didn't know I was starting, I thought I was going to be a sub. To see it come up that I was in the team was very exciting, I definitely felt nervous.''
He featured in another five games in the season, including as a substitute in the 5-0 win against Sheffield Wednesday at Hillsborough, as the Dons finished 8th in Division One. A broken ankle and knee surgery disrupted his progress and he had to work his way back to fitness but one game in particular stood out. In November 2001, his role in a 4-1 European Championship qualifying win for England Under-19s against Georgia earned him the Man of the Match award and had Sky Sports' studio pundit Nigel Spackman likening his play to that of legendary Liverpool man John Barnes.
"I remember a lot of the things people used to say about me, like comparing me to John Barnes, but to be honest it kind of went over my head. What do you do?
"I think you just focus on what you need to work on because at 17/18/19 you're not a footballer yet. You still have to prove a lot.''
Lionel's return to the Wimbledon team came in January 2002 away at Walsall and he finished the season with 11 appearances as the club finished 9th. He had played in victories over Millwall, Sheffield Wednesday, Portsmouth, Sheffield United, Stockport County and Crewe Alexandra and struck his first senior goal in March that year in a home win over Rotherham. The 25-yard free-kick was the winner against the Millers and he was unfortunate not to have an assist for Neal Ardley who put his effort over the bar.
In the final stages of the 2001/02 season, Terry Burton had been harshly dismissed from his position as manager. Burton's reputation in the game as a coach is however unquestionable and after helping Sheffield Wednesday manager Dave Jones to guide the club to League One promotion last season he returned to Arsenal, where he had served in a number of coaching capacities from 1979 to 1987. Burton once described Lionel as 'an outstanding prospect' and in turn he has some emphatic praise for his one-time coach and manager.
"I was listening to Ray Parlour and Tony Adams who said he was the best coach they ever had. He was brilliant and I don't think anyone who has worked with him has a bad word to say.
"He was youth team director and then manager when I came through into the first team so he knew us and if we performed he'd give you another chance.''
The Dons' home game with Crewe on April 4th 2002 brought three points by virtue of a 2-0 win but also signalled a further setback for Lionel. A cruciate knee ligament injury required two operations but the 2002/03 season offered more opportunities for Lionel. Stuart Murdoch had been goalkeeping coach and caretaker boss before taking over as full-time manager and there were positives in the season on the field, without discounting the continued controversy surrounding the club's impending switch to Milton Keynes. David Connolly's 24 goals were a highlight as the team finished 10th in the second tier with Lionel returning to action in November's 4-2 win over Norwich City. He also scored in 3-0 wins against Sheffield Wednesday and Rotherham, making 13 appearances and representing England Under-20s.
Injuries continued to blight him and in 2003/04 he played just three more Wimbledon games before his time at the club ended in summer 2004. There was however plenty to savour for Lionel and he describes the best memories of his Dons days, as well as his friends at the club and the senior players who took the time to help him.
"The best bit was definitely just being with the boys – there wasn't a day where there wasn't something mad happening around you that you'd laugh your head off at. We had some of the senior players playing with us in the reserves like Carl Leaburn, Michael Thomas and Ian Selley.
"We were lucky we had so many brilliant examples of professionalism to learn from. Neal Ardley always had time, Marcus Gayle, Kenny Cunningham, players like Gareth Ainsworth were always willing to give advice.
"We had a big group of us who came through into the first team at the same time so my best friends were people like Mikele Leigertwood, Jobi McAnuff and Patrick Agyemang.''
As Wycombe Wanderers supporters will testify, their manager Gareth Ainsworth is not only a measure of commitment to the cause but also a genuine lover of music. He has been brought up on here many times in interviews with his ex-teammates and he was mentioned more than once by Lionel when ex-colleagues' music tastes and his own were discussed.
"Gareth Ainsworth springs to mind – he was in a band and was always singing at training. Akala, who is obviously a hip-hop artist now and has just done a new album, was with us at Wimbledon growing up.
"There were two groups of us at the club on the stereo on match day – the younger players and the senior pros. I think one week it was Neil Shipperley and Gareth Ainsworth, and another week it was people like myself, Jobi, Mikele and Patrick Agyemang.
"We played a bit of house and garage but the older guys went for something completely different. I've got quite a big range when it comes to music – obviously house and garage growing up, and I'll listen to reggae quite a lot, in the morning or in the evening if I've had a mad day.''
On the subject of Lionel's first ever record bought, we got into some discussion about a Queensbridge artist who all hip-hop devotees will know about in detail regardless of their opinion on him.
"The first one I bought was probably Nas and he's probably the main artist I've stuck with and kept up-to-date with his projects. There's 'It Was Written', and 'Illmatic' which everyone always mentions, I don't think it actually is his best album though.
"''I Am…' was my favourite as a youngster though, that was my time.''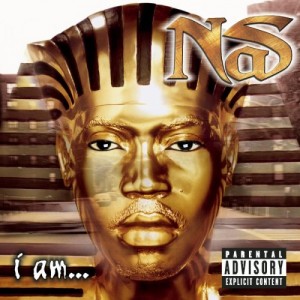 Solely playing for Wimbledon in his career meant that Lionel was excused from being required to sing in front of his teammates as a new signing at a club. There was however one of his fellow Dons youngsters who produced something memorable when he got on the microphone, a London-born Sierra Leone international who Cardiff City, Huddersfield Town and Port Vale fans will remember.
"At the end of the season our youth team manager got everyone in to do an act and the craziest one was Malvin Kamara. He wasn't a bad singer to be fair and he started singing Michael Jackson, he knew the whole routine to 'Thriller'!''
Although Lionel's skill, precision of delivery and comfort on the ball ensured that numerous individuals are still familiar with his name, if it wasn't for injury his chance at the top level would surely have arrived. Offers came in from Tottenham while ex-England manager Glenn Hoddle was in charge at White Hart Lane and Lionel, an Arsenal fan no less, explains how close he came to the move.
"I think three bids were made. The first bid was £2million and Wimbledon accepted the offer, I went to Spurs and agreed personal terms.
"It was done and then at the last minute Terry Burton changed his mind. Jermaine Jenas, who I'd played with, had just gone to Newcastle (from Nottingham Forest) for £5million and I think Terry felt I should go for a similar amount.
"I think Jermaine had played 30 games whereas I'd only played about three. The club rejected the next offer and then accepted the third but I failed the medical.''
A video of a great solo goal that Lionel scored surfaced on YouTube and was shown a few weeks ago on Soccer AM in their MMS clips. Thankfully, the ability that many feel deserved to grace the Premier League is at least still showcased by Lionel in some capacity.
"I still have a kickabout in 6-a-side once a week, which is enough for my knees and ankle! I can manage it now and I still love football.''
On the site last March, Reading captain Jobi McAnuff answered some of the usual music and football questions and one of the topics discussed was the company he set up with Lionel – Infinite Sports Management. The objectives behind Infinite are to provide professional players with expert guidance as well as helping the lives of youngsters through their academy. Lionel gives an update on the progress of the venture as well as his other endeavours.
"That's coming along really well, it's a tough industry and we want to do the right things to help players in the long-term. There are a lot of companies out there who want to rip kids off and from our point of view of knowing what it takes to be a footballer we want to do things properly.
"I'm also involved in a charity with my ex-teammate Shola Oyedele called I Have A Gift, which Jobi is involved in too. Last December we had an auction at Wembley to help raise awareness of knife and gun crime.''
On the Sky Sports programme The Fantasy Football Club last month, Southampton winger Jason Puncheon selected his team of eleven players from the best he has ever worked with and Lionel was one of his choices. As has been the way on here for quite some time now I asked Lionel to put together his own line-up based on the finest of his career teammates, in a 5-a-side team which has to contain himself. Here is his attacking selection and as he initially picked too many outfield players it meant former Arsenal and Watford midfielder Paolo Vernazza had to be relegated to the bench!
"One player I played with for England was Stephen Cooke (midfielder). He was at Man United as a youngster and I think the only reason he didn't make it at Aston Villa was because of his height and his size.
"I think they expected him to keep growing but it didn't happen. Technically he was an unbelievable player.
"I'm gonna try and stay away from just picking my mates so I won't mention Jobes (McAnuff)! Andre Boucaud who's at Notts County (midfielder) – he's been really unlucky to have been out of the league for about six years but technically he's as good as anything I've seen.
"Dean Ashton (striker) – I played with him in England youth teams and he had so much talent. He had a bit of everything, pace, touch, finishing, and he would have gone on to win more caps for England if it wasn't for injury.
"Out of the goalkeepers I worked with who are still playing now there's Kelvin Davis for example. I'll go with Lee Grant though – one of the best I played with, a great shot-stopper and one of the good guys.''