Guy Branston interview: Ballin' out and 'bringing da ruckus' – Pilgrims defender bridging the gaps
With Plymouth Argyle's Guy Branston, much has gone before to shape the man seen today and as the defender draws upon knowledge and experience from a career that has yielded memories to last a lifetime he is making all the right moves to pave the way for others and leave a lasting impression.
As a teenager at local club Leicester City in the Premier League, Guy was told by Foxes manager at the time Martin O'Neill to learn about the game and grow as a person in the lower leagues. Now with his 19th different club, some of which he has represented in separate spells, the 34-year-old centre-back is feeling invigorated by being an integral part of John Sheridan's Plymouth Argyle side. The ex-Rotherham United man has also been committed to making sure that his input into the game does not end when he gets home from training or a match.
Guy has put together his own facility for footballers at all levels to show those in the game what they can do. All About Ballerz is the platform he created for professionals and those all the way down to grass roots to upload videos of their ability in action on a site that has been utilised by numerous noteworthy individuals in the sport, as Guy explains.
"In terms of endorsements, people in the football world have been contacting me – agents, scouts etc. There's big people in the industry using my site as a resource and that's what I want my site to be.
"I want it to be something they can enjoy without feeling like they're having their pants pulled down. It's nearly there, it's a work in progress and I'm finding different things I can add to it all the time.''
Having shared a changing room with fellow pros from Torquay United to Oldham Athletic and then some, the former Bradford City captain is as well-versed as anyone when it comes to understanding the dynamics of footballers. Before and after the battles that take place on the pitch, there are a lot of preparations that need to be put in place and as is always discussed on here, music has a role to play. For Guy, the scenario behind the scenes in the stages leading up to kick-off is not nearly the same without the tracks to set the adrenaline racing.
"A lot of lads like to give it the big 'un but it's usually one of the quieter boys who puts the music on. As a big music fan I want a good mix in the changing room and Calvin Harris is one to get you pumping and upbeat.''
It might be more of a dance/pop example that he cites as the chosen sound at present but when it comes to musical foundations Guy is in no doubt about the genre that lit the fuse for him.
"I was brought up on hip-hop so back in my house we had 2Pac, (The Notorious) B.I.G., Wu-Tang (Clan) and all the rest on, as well as the old breakdancing movies. My older brother was always an influence but as I got older I grew my own musical identity.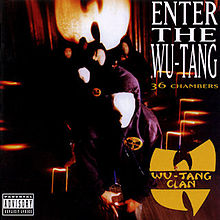 "I've seen the likes of Jay-Z, Nas, 50 Cent and Ja Rule live but I've sort of mellowed out over time and I'll also listen to bands like Mumford & Sons and Razorlight.''
As Guy alluded to, his sibling had an impact on the choice of artists that populated his playlists growing up but there was a moment when the younger Branston got one over on his brother!
"The first record I bought I think was '19' (Paul Hardcastle), the Vietnam one, and I always remember my brother being pissed because I got it and he didn't!''
Guy first joined Rotherham United in 1999 as they were making their ascent up the leagues under Ronnie Moore. In his first season with the Millers, Guy was celebrating promotion from Division Three (now League Two) as the club finished runners-up to Swansea City in 2000. A year later, the Millmoor side were raising more than a glass or two again as they finished 2nd in Division Two on 91 points, just two behind champions Millwall. Guy had scored six times in that 2000/2001 campaign and he featured in three seasons in the second tier before leaving Rotherham in 2004 and eventually joining neighbours Sheffield Wednesday.
It was in his Rotherham days that he played alongside a frontman who was mentioned by ex-Aston Villa midfielder Lee Hendrie for his singing prowess on here recently. The Birmingham-born ex-Jamaica international was the first name Guy came up with when discussing ex-colleagues' music tastes and this question also had him going back to where it all started alongside some international players.
"At Rotherham, me and Darren Byfield would go and buy CDs in the afternoon and he educated me on some music. The bad ones wouldn't really get on the iPad but Jamie Young at Aldershot was into Slipknot.
"Kasey Keller at Leicester back in the day would play country music but then some heavy metal as well. Neil Lennon and Muzzy Izzet used to hammer him for it!''
In the 2010/11 season, Guy was named in the League Two PFA Team of the Year as he helped Torquay United to the play-off final at Old Trafford where they were beaten 1-0 by Stevenage. In front of him that day in the Gulls' midfield was a young Irish midfielder who he recalls for a memorable Marshall Mathers-influenced off-field performance.
"Eunan O'Kane who's at Bournemouth, he did his own version of Eminem songs. This crazy mix of all different Slim Shady ones and he had all the lads laughing.''
It is well-known in football that many teams like to welcome their new recruits on the playing side by asking them to provide a vocal rendition for their new counterparts. Some manage to dodge this initiation procedure depending on how their career works out with regard to how often they have changed clubs for example. With the volume of employers on his CV however this was never going to be the case with Guy!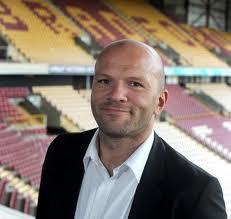 "I've had 20-odd moves so you can imagine! I've done Oasis 'Wonderwall' and UB40 'Rat In Mi Kitchen', I've had to sing ridiculous amounts of times and sometimes you don't get to choose the song so there's been a few nursery rhymes in there too.
"I think the Oasis ones are seen as a bit too easy for the lads to do now.''
While at Aldershot at the beginning of last season, Guy drew a certain amount of curiosity from one of his teammates after his UB40 effort, with the Cameroonian striker in question taking plenty of time to think about the lyrical content!
"Guy Madjo has sung 'I Wish I Could Fly' before and he's a great lad to have around the dressing room. When I did 'Rat In Mi Kitchen' though he started saying to me 'so tell me about this rat'!
"He'd go away and come back to me asking 'so there's a rat in the kitchen and you want to kill this rat?'!''
Since signing up to aid Plymouth's battle against relegation from League Two in January, Guy has played each and every minute of the 19 matches that majestic ex-Irish international midfielder John Sheridan has been in charge of at the Devon club. The Pilgrims' safety was ensured on the last day of the season despite a 1-0 defeat to Rochdale, with Barnet joining Aldershot in the final relegation places. After many hardships on and off the field in recent times, there is a feeling around the Home Park club that fortunes can finally begin to turn for the better once again.
The average attendance for Plymouth at home in the league in 2012/13 was 7,095 despite the Green Army watching their team fighting it out, successfully in the final reckoning, at the foot of League Two. Manager Sheridan signed a new three-year contract in early May and Guy has been joined by goalkeeper Jake Cole, midfielder, club legend and youth academy coach Paul Wotton, and captain and midfielder Conor Hourihane in committing his future to the Pilgrims. Myself and Guy discussed what he loves about the club, as well as what he believes his career has taught him about those in football, and his response was emphatic.
"The opportunity to play in front of big crowds doesn't come around too often and if you don't want to be a part of that then don't claim to be a professional footballer. As a whole, the club's got an abundance of fans who want you around and are interested in you.
"That keeps that little buzz going for me and I know I'm getting older so I want that tingle in my belly. It's cheesy but it's true that the harder you work at your game the further you'll get.
"I've worked with some top, top players who stayed out there after training to work on parts of their game and I've seen others who were the last ones in and the first ones to leave. I've also worked with some absolutely top-drawer managers , as well as some who were so lazy it's embarrassing.
"It ain't rocket science – who's gonna have the better career? I'm a big believer in milking the day for all it is worth and staying around a club for as long as you can.''
Those who follow the English game closely outside the Premier League will know all about Guy and his reputation as an influential character, as well as one who has found himself back in the changing room early on many occasions after picking up a red card. However, he details how he thinks the game is moving on from certain traits in play that were once prevalent in his view and he also names the opposition players he has relished testing himself against, both in the fight for the ball and in the war of words!
"Dean Windass – we had some good battles when he was at Bradford. (Adebayo) Akinfenwa – I've got a lot of time for him, he gives it out but we're more friends trying to get one over on each other now than enemies.
"One of my pals Andy Monkhouse – he's the most verbal person you could meet and it's why I liked him. He doesn't care who you are, he'll tear you to shreds with his banter.
"There's stacks of good old-fashioned pros who give as good as they get but I think it's going out of the game now and a lot of lads can't cope with it. You also can't do stuff when it steps over the line now and I think the game's changing for the better.
"It's so much better than when I started and I'm a big advocate of getting the ball down. There's no place for stamping and bullying, which people encouraged me to do when I first started.
"All I ever wanted to do was to be a footballer and recognised as that and I'm glad I'm still playing while the game's getting better.''
Passing on what he has learnt to others in the game is a continuous objective for Guy and the headway he is making with All About Ballerz is already impressive. The hope is that he can help to fill a void in football by providing a platform for those who may have slipped through the net or those who just need the right person to see what they are capable of. In the concluding question, I got Guy to outline some of the teammates who have made an impact on him in his career. This is his choice of the best players he has worked with who he would pick alongside him in a 5-a-side line-up, and it is dominated by ex-Rotherham standouts.
"Mike Pollitt (goalkeeper) – a beast of a boy, a man mountain, 41 and still in the Premier League this season. With him in goal we've already kept a clean sheet!
"Chris Swailes (defender) – he was a good footballer, better than I've ever been, and I don't think he always got credit for it. He knew he'd broken his foot one season but he kept playing and at 42 he took the Mickey against some good, younger strikers in a testimonial (for ex-Rotherham United midfielder and striker Paul Warne) I played in recently.
"Richie Wellens – the best midfielder I've played with by far. Great technical ability but he ratted as well and I saw him come off at half-time once for Oldham and he'd scored one and assisted two.
"Top drawer around the dressing room and a top bloke, I wish I'd played with him longer. If it's 5-a-side then for a striker I've got to go for Mark Robins, I'm thinking (Emile) Heskey but he's more of a brute.
"Mark Robins, by far the best at finishing I've played with. He had two bad knees and it slowed him down at Rotherham but in League One he was ridiculous.
"I know there's strikers lower down now like Jordan Rhodes but he was better.''
See All About Ballerz in action