A.J. DeLaGarza interview: Galaxy defender schooled in country grammar
Now in his fourth year in California, Los Angeles Galaxy's versatile US international defender A.J. DeLaGarza hails from Maryland, but his musical grounding comes all the way from St. Louis, Missouri.
The 24-year-old comes from the intimate setting of Bryans Road and has acclimatised to centre-back from his traditional full-back role, becoming a key contributory factor in the Galaxy's 2011 MLS Cup glory, and before games he and his teammates operate something of a rota using personalised online radio, as he explains.
"Since we have players from all over the United States, and even the world, there is a wide variety of music that is played in the locker room. We started a system where each day someone new plays their favourite type of music from Pandora.
"I usually play a set playlist in the locker room which varies from newer artists to old school artists ranging from Drake, Jay-Z, Kanye West, and 2Pac. On game days I also like to listen to slower music to kind of calm myself down rather than pump up music – I like to listen to Sia 'Breathe Me' and just visualise myself on the field."
A diverse set of personalities will generally extend to the contrasting music each person will bring to the table and this is certainly the case with the Galaxy's players, with a prominent Irishman's choice of artist impressing A.J. enough for him to add it to his own collection.
"Everyone sort of likes the same types of music like hip-hop and rap. Some music types that differ from others are those of the Brazilians on our team who like the dance-type music.
"I think you can tell that when Juninho scores in a game he does the samba, a past player that really stood out was Frankie Hejduk who would play reggae music. Robbie (Keane) kind of introduced our team to Ed Sheeran and I even downloaded some of his music onto my iTunes."
Although A.J. is a couple of years older than myself, and I cannot profess to have played professionally of course, when it comes to his first record bought I can certainly relate to what he says as this St. Louis artist he mentions was my favourite at the time when the album in question was released.
"The first record I ever bought that I can remember was 'Country Grammar' by Nelly which was released in 2000 so I was 12 years old. I remember seeing the music video on TV one night and I liked it so much I literally stayed up all night to record it, and back in that time we had to record things on VHS.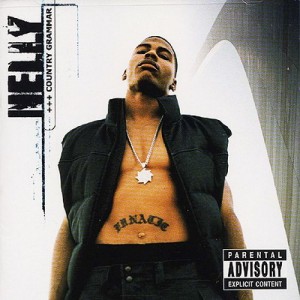 "My favourite type of music is hip-hop/rap and dubstep, my favourite artists are Lil Wayne and Eminem. I recently started to follow Skrillex and his music is growing on me, I can listen to any type of music really from rap to pop to reggae and country."
A two-time National Champion at the University of Maryland and chosen in the second round of the 2009 MLS SuperDraft by the Galaxy, A.J. picks out the 'Watch the Throne Tour', which started in the US last year and has been here in England this week, as the best he has attended.
"I've been to three concerts in my entire life. When I was younger I went to the Cash Money Millionaires concert, since I've been in LA I've seen Kings of Leon and a Jay-Z / Kanye West concert.
"The Jay-Z and Kanye West was by far the most memorable concert I went to. It was so good I actually went two nights back to back."
Singing in front of an audience of teammates as an initiation procedure for new players has been popular for English clubs in recent years but A.J., who made it onto the international scene at the start of the year, tends to shy away from the idea.
"Some years we've had new players either tell a joke or sing in front of the team or even in public. I'm sure I've told a corny joke once or twice though, signing is not my strength because I get embarrassed quite easily."
Featuring at both right and left-back in his debut season in 2009, A.J. notched his first MLS goal against FC Dallas and entered the MLS Cup as a substitute as the Galaxy were beaten on penalties by Real Salt Lake.
Having played in 22 games he took his experience into the 2010 campaign, playing 17 times, scoring against the Philadelphia Union after 51 seconds (setting a new club record for the fastest-timed goal) and contributing to an impressive Galaxy defence in the games he participated in.
His progress accelerated further last year as he played 30 regular season games and 42 in all with the team keeping clean sheets in almost half of those, and he played the full game as the team defeated Houston Dynamo to lift the MLS Cup in November.
Suffice to say it has not been smooth sailing for the team so far in the 2012 season, the Galaxy prop up the Western Conference with only three victories from their first thirteen regular season games as well as exiting the CONCACAF Champions League and the US Open Cup.
The loss of defensive counterpart Omar Gonzalez to injury has been paramount and as a starter in almost all of the games so far A.J. maintains a certain degree of perspective when assessing the need for swift improvement.
"We haven't started off well this season but our entire team is very optimistic. We have a core of returning players filled with young talent, we know we have world-class players all around the field for us and as a team we are capable of so much more than what we've shown."
The next game for Bruce Arena's team will see them host the Portland Timbers this Sunday and from an English viewpoint they will face Tottenham Hotspur in a friendly next month at the Home Depot Center.
Among the Galaxy's roster are ex-Premier League stars Robbie Keane, Landon Donovan and of course David Beckham, while former Coventry City and Port Vale midfielder Chris Birchall spent almost three years with the team before latterly joining fellow MLS outfit Columbus Crew this year.
With soccer-specific stadiums and premier names adding to the much-discussed and debated growing reputation of the league, A.J. has seen significant strides in his relatively short career to date.
"This being my fourth season in MLS but having followed it since I was younger I've seen so much growth. We have players in our league who are helping us grow both domestically and internationally.
"We are still young and new compared to other leagues around the world but I think you can see the talent we have."
A.J.'s on-field objectives are clear in his own mind but away from the sport he has a few ideas too, even if his attempts from a few months ago at extending his linguistic capabilities have so far yet to come together successfully!
"My Spanish is no bueno (not good). I used Rosetta Stone for a month or so and never really did well with it.
"My biggest ambitions away from soccer would be to use my degree that I received in Criminology and Criminal Justice from the University of Maryland. I would love to be able to help under-privileged and troubled children and teenagers, to be able to keep kids off of the streets at a young age is crucial, so that would be a goal of mine."