Kári Árnason interview (Part One): The glitz and the gravel – Iceland's homeward roamer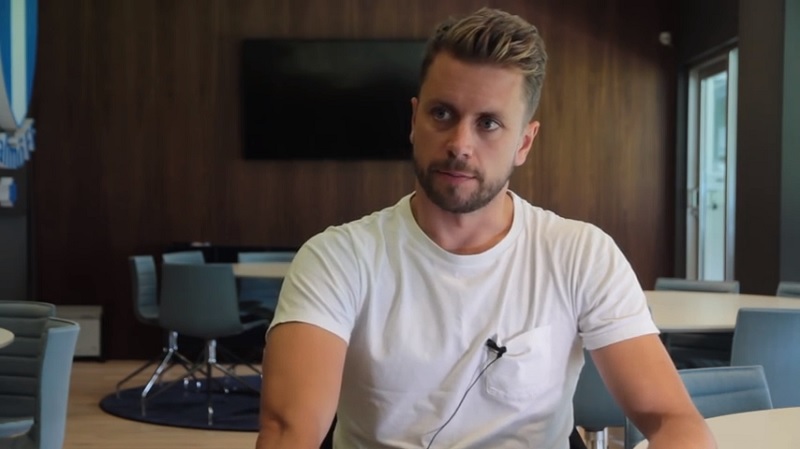 A boulevard paved with gold and glamour it may not have been, but Kári Árnason's intriguing footballing CV says much about the value of a deft touch here and a shrewd decision there. The Aberdeen and Rotherham United favourite's full-blooded defending and deadeye aerial assists in Euro 2016 epitomised both Iceland's spirit and sting in the tail, and as he prepares to finally take his club football home after 17 years, a World Cup is waiting to cap a colourful career where the true picture has not always been instantly apparent.
Anticipation and excitement, side by side like daredevil riders racing along a perimeter of peril. It is a sensation most of us as football fans know well, whether the prize is a title or promotion, or a relegation escape so dramatic or improbable that it seemingly manages to outstrip winning silverware.
For those of us most deeply infatuated with a team and all that surrounds it, these are times when it feels as if, perhaps for just one day, the rest of football has melted into the background for you to celebrate your moment. Then there are the bigger 'it's our time' shifts in landscape for a club or nation, the like of which was presented with a reverberating 'víkingaklappið' two years ago in France.
Iceland's Euro 2016 achievements sent glistening euphoria cascading through the stands of Saint-Étienne, Saint-Denis and Nice, as well as the watching world of football and far beyond. The various threads to the backstory have since been explored, from the crucial increase in facilities across the Nordic island, to quirkier details like goalkeeper Hannes Halldórsson's film and music video directing, and head coach Heimir Hallgrímsson's dentistry career that has formed an extra layer of his development as a social scholar.
Watching on in the Euros with added interest as Iceland blunted Portugal, beat Austria at the death and eliminated England were scores of Aberdeen and Rotherham fans. That nostalgia-fuelled focus centred upon number 14 Kári Árnason, who it was recently announced will be going back home to play for Reykjavík-based Víkingur after this summer's FIFA World Cup in Russia.
As well as setting significant foundations for Iceland's recent successes as he raised standards all around, one-time Sweden boss Lars Lagerbäck had brought experienced centre-half Kári back into the national team picture. One of the other crucial figures in the towering 35-year-old's career was his first manager in England, Paul Sturrock at Plymouth Argyle.
"I owe him a great deal," Kári began, recalling his 2009 switch to Devon from top-flight Danes AGF Aarhus. "He brought me to English football and I didn't look back."
"It did a lot for me, not only on a football level but personally as well. Getting to know English culture, I think I grew a lot as a human being.
"I've only got good things to say about Paul Sturrock really."
Former Dundee United goalscorer Sturrock has earned a reputation over the years as one of the game's characters, from his off-the-wall team-building escapades to an insistence on his favourite song – Wheatus' 'Teenage Dirtbag' – getting some changing-room airtime at Sheffield Wednesday. In the second half of this interview, the focus switches much more towards the make-up of Kári's national team, but at club level, his first meeting with the wily Sturrock coincided with a true 'sliding doors' moment.
Along with feats like captaining Malmö at Real Madrid in the UEFA Champions League, the World Cup Kári is currently preparing for in Russia may well be happening without him, had it not been for him keeping the faith amid a comical journey to his first English side, as he recalls in vivid detail nine years later.
"There's one funny thing. I actually went on trial to Plymouth, and because I'd already played for Iceland, I thought I had some kind of reputation, which I hadn't, especially not in England.
"So I told my agent at the time, 'just line some clubs up that actually know who I am and actually want me there; not just going on a trial willy-nilly.' He said 'yeah, yeah, I'll do that.'
"So the flights are booked, I land at Heathrow and take the train to Paddington. There's no trains leaving for Plymouth, so I'm thinking 'fucking hell, I've got a trial at Plymouth in the morning.'
"I called the chief scout, Andy King, may he rest in peace, and I told him my name and he went 'who?' Never heard of me, didn't know there was a trial going, so he just told me to book a hotel at Paddington – on a Friday!
"So I just went around looking for hotels, everything's fully booked, it started pissing down, I've got my suitcase, and I'm thinking 'I'm just gonna go back, fuck this.' Eventually find the shittest motel I've ever been to, find a room, had to get up at 5 in the morning to get the train at 6:30 or something, and there's a delay on the train.
"I arrive way late, call Andy King and he just tells me to get a taxi to the stadium. I just think 'I've gone this far, I might as well just bite the bullet and take this taxi.'
"As I turn up, Paul Sturrock's lined up all the trialists; he must have got 200 phone calls over the summer and he's lined them all up in one game.
"I thought I was gonna train with the first team and try to prove myself!
"So he's got about a hundred players there, divided into a few teams, and they just play games. Pretty much no warm-up, he just asks what position you play and then lines you up in a team and you play.
"There must have been ten games, half an hour games, and fair play to him, he singled me out from the whole lot and asked me to stay for a bit longer, so he must have seen something there. I signed a two-year deal on the end of it."
The ex-Djurgården youngster was joining a club with a sizeable following and one which had been cocking a snoop at a gateway to the Premier League during its Championship years, finishing within six points of the play-offs in 2007/2008. The Home Park outfit fell on hard times, however, and Kári would endure successive relegations as neither Sturrock or Paul Mariner in the Championship, nor Peter Reid in League One could arrest the slide.
The latter of those relegations came as the club were docked ten points in February 2011 ahead of entering administration, and Plymouth's players went seven months without full pay, with Kári let go that June by the administrators as he decided he could not agree to yet another wage deferral. It was a desperately sad end to a chapter that had started so promisingly for Kári, and he left with 75 appearances, and one stunning strike via the crossbar at MK Dons amongst his three goals.
Teammates during his time at the club included New York Red Bulls goal sensation Bradley Wright-Phillips, Everton winger Yannick Bolasie, and even a young Ashley Barnes, some years before his top-flight exploits at Burnley. There was also New Zealand frontman Rory Fallon, who, like Kári, would see his voyage in the game lead him to a World Cup (2010).
After a trial at Hearts, Kári would play with Fallon again at Aberdeen, and he is a player he has struck up a lasting bond with over the years. Music was a key component in that as they first linked up at Plymouth.
"I've actually recorded a few songs, and I play the drums a bit. I played in a band together with Rory Fallon and recorded a song.
"It was a song he wrote and I played the drums on it. We used to play like once a week.
"We didn't have a name but there was a song about (ex-Plymouth winger) Lee Molyneux. He was actually the lead singer before his short prison sentence."
Like football, music has been a constant in Kári's life and travels. In a similar sort of way to how he would show an interest in Liverpool when the games were televised each weekend in Iceland, Kári also followed his brother's lead when it came to his 'Appetite for Destruction.'
"I had an older brother who was really into Guns N' Roses. I really despise it today but that was what I listened to back in the day, along with Pearl Jam, who I don't think have dated as much as the other glam rock (bands) have."
As Kári played back home with his neighbourhood club Víkingur, he crossed paths with another pivotal figure. Former Iceland midfielder Siggi Jónsson coached him for two years, and Kári believes he was the first to make him see that he not only could go somewhere in football, but that he should.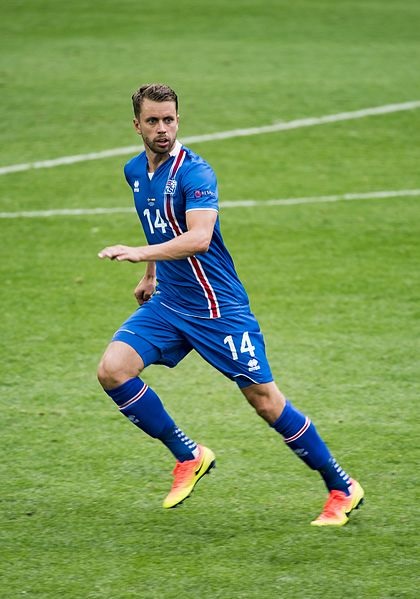 That belief that you can mix it with anyone – or leave them in your dust as recent times have shown – has become one of the most noted characteristics of today's Iceland team. Like Paul Sturrock, Siggi Jónsson is a link to both Dundee United and Sheffield Wednesday, having played for both, and it was Sheffield where Kári would reside after a 2012 transfer to Rotherham United from Aberdeen.
That move gave him a chance to relish the area's renowned music scene, as he describes.
"I'm mostly into kind of indie rock. It started off with Pearl Jam when I was younger and then I moved to the States for a bit (for college) and just grew fonder of that.
"In later years, it's been more English. Arctic Monkeys are top of the list, I'd say, and then the older stuff like Kasabian, Muse.
"As I moved to Sheffield I grew fond of Milburn and actually got to know a few of the band members a little bit. I saw them a couple of times.
"Leadmill was my venue of choice. I used to go there on nights out as well.
"I mean the Arctic Monkeys started their careers there, so you can't really go wrong with Leadmill. Got to give them a shout."
Although convinced by Rotherham manager Steve Evans of the club's ambition to jump up two divisions to the Championship, which duly came to happen, Kári could have been forgiven for thinking of something else when the move was touted to him. Arctic Monkeys' 'Fake Tales of San Francisco' lyric 'you're not from New York City, you're from Rotherham' is among the most memorable from their huge debut album of 13 years ago, 'Whatever People Say I Am, That's What I'm Not.'
But surely Kári didn't find himself smiling at that one as he was being sold the Rotherham United vision…did he?
"As a matter of fact, I did. The lyrics in that one are hilarious, as most on that record are.
"Although I never went to Hunter's Bar (referenced in the same song). I'll have to go back to visit some time."
There was great pride felt amongst Sheffield's music lovers when Arctic Monkeys were bubbling under in the mid-2000s, about to truly take off. The lyrics were emblazoned over MSN names (it was 2005, after all…) and the like, as South Yorkshire dialect in its true form was put to music in a way that felt masterfully unique.
That Kári from Iceland became immersed in the culture, and that Arctics fans from Argentina to Australia can similarly dip into it, is one of those divine quirks to music. Along with the guitar tracks he loves, the humility and humour which is characteristic of the region enabled him to feel at home in his three years with Rotherham.
It also helps when you can throw in memories like the Millers' two-goal comeback at Wembley to beat Leyton Orient on penalties in the 2014 League One play-off final. Gothenburg-born, as his Icelandic parents studied in the Swedish city, Kári has also spent time on both U.S. coasts, playing college soccer for Gonzaga University (Spokane, Washington) and for Adelphi University (Garden City, Nassau County, New York).
Many would argue he speaks better English than plenty of Brits, and some local lingo helped 'Arni' blend in that bit more in his Rotherham era.
"Yeah, we used it all the time, like the boys who played there who weren't from there. 'How you doing, cocker?!' – shit like that!"
Playing for teams in seven different countries to date, fitting in is something Kári seems to have become quite adept at. His music love, though, offers one glimpse into how it has not always been so natural and seamless.
"If I'm being perfectly honest, it's been difficult with music, having the sort of different taste from what the norm is in football. It's very mainstream, and not liking it at all, it has been difficult at times, especially when I was younger and you're trying to get involved.
"It has been difficult, but as the years go by, it just goes in one ear and out the other."
You could say he has found the ideal balance between being 'one of the lads' and someone not afraid to pursue what he places value in. Kári has long been a player and personality willing to state his case, as shown in August 2015 when, speaking as a Malmö player before the Swedes' Champions League qualifier with Celtic, he said it annoyed him how he and his Aberdeen teammates wore a suit when playing against Scotland's Old Firm clubs, but never against the rest of the country.
With Malmö, he won the Allsvenskan title, captaining the side in their final run-in with regular skipper Markus Rosenberg out injured. That was his second spell in Sweden, having gained his career's first big move with champions Djurgården in 2004.
He won the league and domestic cup with Blåränderna (The Blue Stripes), later going back and completing the business degree online that he had left early to join the club. A defensive stalwart in Icelandic international football's most famous times to date, Kári has played in midfield during his career, helping control the game and use the footballing understanding so many of his colleagues have come to recognise down the years.
He says he has always rooted for the unconventional players; the ones who have to do that bit more to get somewhere. The path to his aforementioned Plymouth trial represented exactly that.
It was a lesson that even the most bizarre and chaotic ride can be heading in exactly the right direction. Having played in the Champions League, had play-off glory at Wembley, and incredible nights with his national team in Amsterdam, Eskişehir and more on the way to two major tournaments, it is hard to argue against that.
His time in America as his 20s began coincided with gigs that remain strong in his thoughts, and indeed it is true to say that memorable live music experiences have run parallel with where the game has taken him.
"It's definitely played a big part; always trying to go to gigs and hoping that good bands come around to wherever you're playing. I saw The Strokes in Seattle; really memorable and Kings of Leon was actually the warm-up act, before they got famous.
"That's definitely a standout for me. I saw Pearl Jam in Seattle as well.
"I've seen most of the bands I really enjoy, like Muse, who were incredible. I know the bassist from Muse, Chris, personally as well; he got me really good tickets for Roskilde Festival, and I saw them in Manchester as well.
"I've seen Arctic Monkeys; I went to Leeds Fest and I saw them in Liverpool as well. Kasabian were unbelievable at Leeds Fest and I saw them along with Arctic Monkeys in Aberdeen as well."
With singing initiations when joining a new club, Kári has often managed to slip away undetected in a similar manner to how he broke free from Turkey's defence to cap Iceland's crucial 3-0 qualifying win last October. The times they have caught him, however, he has gone for a safe bet, given that the trick they say is to choose one everybody can sing along to.
"I've been quite lucky, to be honest, and I've gotten away with singing with most of the teams, but when I've had to sing, three times or so, it's always been the same song. It's been 'Sweet Caroline', Neil Diamond – gets people going every time."
Kári once said his bandmate Rory Fallon, who retired last season to run his ice cream business with wife Carly, favoured some decidedly heavier sounds than him. It is safe to say, though, that he was far more in-tune with the ex-Swansea City man's taste than he was with a certain midfielder at Rotherham!
"Ben Pringle used to play some absolute rascal tunes for Rotherham. I gave him a lot of stick for it, but I got him on the Arctic Monkeys train and now he's sending me Snapchats all the time where he's listening to them.
"I've turned a handful of players' music taste in my time in football, so I'm happy with that. They've seen the light eventually."
Leaving with Rotherham safe in the Championship in 2015, it had been the sturdiest spell of Kári's career in many ways, with 130 games played as he stayed for three extremely progressive years. He left having found a firm place in the affections of those connected to the club – much like he did north of the border with Aberdeen.
Returning last summer after a short stint with Omonia in Cyprus, Kári had laid some serious foundations with the Dons faithful during his initial stay with the 1983 European Cup Winners' Cup champions. It may have been a solitary season, but the images of him cutting in to bury a right-footer against Rangers at Ibrox and cracking a thunderous long-range, last-gasp winner in off the bar at Dundee United were fresh in the mind from that 2011/12 campaign.
"I always got on with the fans and they liked me, so I wanted to pay them back by coming back."
Ex-Scotland chief Craig Brown was his manager the first time around, while former St. Johnstone and Bristol City gaffer Derek McInnes was at the helm for the sequel. Chances were undoubtedly more difficult to come by than he would have hoped, but when Kári departed for a second time recently, he did so with Aberdeen the Scottish Premiership's runners-up for a fourth time in a row.
Like his first stay, he served up a trio of goals, with his header setting the Reds on their way to a 2-0 victory at Motherwell in early-April which moved them clear of Rangers. Once again, though, it boils down to more than just what happens on the pitch for somebody to take a place to heart.
As if to emphatically seal the deal in that regard, Aberdeen now goes down as the birthplace of Kári and his wife's son Mickey. You can bet there will be more than a few Dandies tracking their popular Icelander's progress this summer, too, while he says we have not seen the last of him at Pittodrie.
"I did really well there the first time around. In the first part of the season I played some really good football, then my form dipped after Christmas.
"I always got on with the fans and they liked me, so I wanted to pay them back by coming back. The style didn't really suit me any longer.
"I played a handful of games and did quite well, I thought, for most of the games. The manager and I didn't really see eye to eye, you could say that, so I ended up not playing so much towards the end.
"But lovely people, love Scotland, and I'll be back, and the club will only grow, especially with new constructions being built within five years. It's always going to be tough with the bigger-budget teams, but they've pushed on well since Rangers have been in turmoil and secured that second place for a few years running now.
"So, they just need to build on that and the new stadium and training ground can't be built soon enough."
The near future beckons for Kári and it does so with charming juxtaposition. Before he heads home to feature for Víkingur in the 12-team Úrvalsdeild karla, a league in which, understandably for a nation of 334,000, no stadium capacity exceeds 7,000, he gets set to run with the 'ice dragons' as they take on Argentina, Nigeria and Croatia in front of millions upon millions watching worldwide this month.
"I'm going into a World Cup open to anything."
It is a prospect he would have settled for as he looked around, suitcase in hand, at the rain bucketing down at Paddington station less than a decade ago. It has been quite the track to follow since then, and from the gravelly, often unplayable football facilities he emerged from once upon a time, the final yards of this long road home are streaming with blue, red and white.
Although if there's one thing he has learned by now, it's that you never can be quite sure of tomorrow's running order.
"I'm going into a World Cup open to anything. If any foreign clubs come in for me it's something I would look at, but I've got that security on the other hand as well.
"I've been away for 17 years; I left when I was 19 and I'm turning 36 in October, so it's been a very long time abroad. But I've kept a close-knit group of friends, so I haven't lost touch with Iceland at all.
"It is kind of a homecoming and they will come to games. It is a good feeling, to be honest."
As he will illustrate in part two, the guidance and trust from the management, together with the fondness felt for one another, makes the national team a setup Kári wishes could operate as a club team. Battling beside him two summers ago in France was Ragnar Sigurðsson; not just a central-defensive partner but a travel companion on a holiday in Thailand three years ago.
When 'Lofsöngur', the Icelandic anthem, fills the tournament air again in the days to come, Kári and his compatriots – in the line-up, on the bench and in the stands – will be beamed around the world. Countless countries later, the lad who left home while still a teenager to put possibility, uncertainty and opportunity into play, concurs that stepping out onto brand new ground is a game he will never likely close the door on.
"Yeah, definitely. I feel my career maybe reflects that.
"I get restless quite easily, so I feel as if I need to make a move after a period of time. Hopefully that won't be the case any more, but I feel like I need to see something more, something different, try to push myself and be in uncomfortable situations to try to grow, not only as an athlete but as a human being.
"You do that by seeing different things and putting yourself in new situations."
Still to come in the second half of this interview with Kári, life lessons, fake quotes, behind the scenes of an Icelandic national team gathering, more teammates, and of course, more music…
To catch each of these interviews, you can follow me: @chris_brookes
You can also like the Facebook page and stay up to date!