Karen Carney interview: Right back where we started from – Blues skipper's sounds of sentiment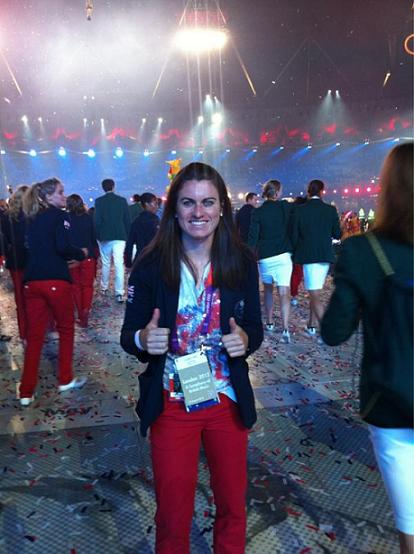 Recently becoming the first woman inducted into the Birmingham City Hall of Fame, England's Karen Carney has seen the picture alter considerably for her club and for the women's game in her career, but as one of her close friends and fellow World Cup hopefuls signifies, some connections never quite fade.
At all sorts of levels in football, players can pull on a number of teams' shirts in their career, but there generally tends to be one that stands strongest in their affections. The honour of going into action out on the pitch with the crest of the club you adore over your heart is a privilege and responsibility only a select few get to take on for real.
Just an eleven-year-old when she signed for Birmingham City, Karen has emphatically established herself as one of the most well-known figures in English women's football in a superb career up to now, the majority of which has been spent with her childhood club. With over a century of international caps and notable appearances at multiple major tournaments to her name, she is edging closer to a return from an injury lay-off that will see her resume play as Blues skipper.
As the first exchanges of the FA Women's Super League's fifth season are dealt, Karen has much cause for anticipation and excitement at what she and her Birmingham side may achieve over the months to come. The attacking talent is undoubtedly a senior player and personality in David Parker's squad and few of her peers in the sport have such top-level club and international experience behind them at just 27.
November's historic Wembley encounter with Germany was a fitting scenario for Karen's 100th England cap and it was an occasion many were able to share in with her. One of those was a defender who made an appearance in the game, which seems particularly apt considering she was alongside Karen when they were making early career steps.
The former Coventry City youngster in question joined Birmingham back in 2000 and became a teammate for 'Kazza', but much more than that also. Her best friend to this day, Karen gave a special mention to the ex-Blues captain and current Notts County player as we got into music discussion to begin, as with every interview on here.
If she was to choose any of her career teammates to record a song cover with, it would be her former Blues and Arsenal counterpart to join her.
"I would sing with Laura Bassett and it would be 'Wake Me Up' by Avicii as it's a holiday song for us."
Although Laura Bassett is an Aston Villa supporter, she helped lead Birmingham into the UEFA Champions League quarter-final in November 2013 alongside Karen as Blues beat FK Zorkiy in the Ladies' first ever game at the home of the men's team, St. Andrew's. Laura was a Chelsea player by the time Birmingham took on and beat Arsenal in the last eight, eventually being defeated by Tyresö FF in the semi, but she and Kazza were celebrating as they both scored in a 4-0 win away to Wales last August that sealed England's place at this year's World Cup.
As the Lionesses step out in Moncton and Montreal for their group games this summer, it goes without saying that both players would love to start and to wear the badge in another major tournament. Music can mark the moment in an incredible amount of ways and everyone connected with the England team is hoping for some soundtrack-worthy memories from this spectacle.
People's appreciation of artists and genres tends to develop considerably as they get older and looking back at the first single or album you ever had can especially hammer home that point! That said, nostalgia is pretty magical and the cultural elements of the 90s are still celebrated today, so perhaps Karen's first ever CD might have a chance of making a team playlist for club or country after all.
"It was Spice Girls 'Spice Up Your Life' – I was about ten years old, I think."
Growing up in Hall Green, Karen was surrounded by plenty of Blues fans in her family, so naturally there was only one club she wanted to join when it came to deciding as a kid. Just 14 when she made her debut, she was still 17 when she stepped up to the senior England team, scoring as a substitute in the 4-1 win over Italy in Milton Keynes.
Euro 2005 didn't herald the success the Lionesses had hoped for as the host nation, but Karen's injury-time winner against Finland before over 29,000 at the home of Manchester City was the bright spot of their ill-fated group phase and remains a hugely meaningful goal to her. She had certainly made her impact and silverware was won with regularity in her spell at Arsenal, including the monumental quadruple in 2006/07 – the UEFA Women's Cup, FA Women's Premier League, FA Women's Cup and the FA Women's Premier League Cup.
At 21 and just out of university, Karen got the opportunity to finally have football as her full-time job as she was acquired by the Chicago Red Stars for the inaugural season of Women's Professional Soccer in 2009. With a plethora of genuine world-class talent in WPS, Karen was in great company in what was and still remains her first time living and playing abroad.
In addition to Formiga, Rosana, and of course Marta, WPS' Brazilian contingent also included a forward who Houston Dash's Ella Masar picked out as the best she has played alongside when she spoke on here last year. Karen remembered her one-time Chicago teammate as she named a couple of the pre-game DJs she has had.
"I've never been the team DJ, sadly. Emily Westwood is the DJ at Birmingham City and in Chicago it was Cristiane.
"Again, it's more r&b and dance, which seems to be popular in most dressing rooms."
In what she describes as a huge growing-up period for her, Karen's two seasons with the Red Stars provided much in the way of learning experiences. The team finished 6th in each of her years there and on a personal level she had injury challenges to face, but she was able to work with some terrific players, as well as taking in various surroundings around the U.S.
During Karen's Chicago days, the Red Stars had premier American names like defender Kate Markgraf, midfielders Megan Rapinoe and Carli Lloyd, forward Lindsay Tarpley, as well as two Brits in England midfielder Katie Chapman and Scotland defender Ifeoma Dieke. Karen describes the most enjoyable and the more testing aspects of her time Stateside.
"Just enjoying the city really; going out for food, spending time with teammates, watching different American sports. The hardest part was definitely being away from home and family."
The youngest footballer to reach 100 caps for England, Karen has played in three European Championships, two World Cups, as well as the 2012 Olympics for Team GB. Football won through in the end of course, but other sports would take up plenty of her time when she was younger, as did another notable interest area.
She would ultimately become a professional performer in a separate arena but Karen was with a dance school for much of her young life and she touches on that while describing the music that most fits in with her.
"I've always been a fan of r&b and dance music, especially as I used to be a dancer. At the moment I'm really into Justin Timberlake and Usher, but when I was growing up I liked them too."
Scorer of the extra-time leveller and in the shootout as Birmingham beat Chelsea in the 2012 FA Cup final, Karen's place in the club's history is cemented and it was recognised with her Hall of Fame induction last month. She became the first female player to take the focus of the men's matchday programme cover on March 14th, doing so for Blues' Championship home game with Huddersfield Town.
Nominated for the PFA Players' Player of the Year award, she has all the desire in the world to skipper Blues to an FA Women's Super League title and is raring to rejoin the action. Her value to the team is beyond doubt but when she re-signed for the club in 2011 for the first WSL season she found that even returning players aren't exempt from those nervy initiations.
"I'm not a karaoke fan but once I had to sing for a minute when I re-joined Birmingham City. I had a banana as a microphone and I think 'We Will Rock You' was the song."
Although she would never take her inclusion in the squad for granted, Karen, who last played for England in the Cyprus Cup final win over Canada in March, has been integral for some time now. A scorer in the Euro 2009 final loss to Germany, she has 103 caps and 23 goals for the Lionesses and has had her share of teammates during her decade in the side.
Most she has worked with have concealed any unconventional music tastes they might have but there are some who stand out for her when it comes to singing. Lionesses such as defender Alex Scott, midfielder Anita Asante, and forwards Lianne Sanderson, Ellen White, Jess Clarke and Eniola Aluko, to name just a few, have explored on here previously how music helps the team dynamic with England.
When a player has the confidence to openly show off their vocal ability it undoubtedly adds something to the group atmosphere, for better or worse! Karen shares what she thinks of some of the renditions regularly on offer.
"It's hard to pick someone (for particularly different music choices); I reckon most players keep their guilty pleasures quiet. Eni Aluko and Jess Clarke are pretty good singers.
"Jill Scott and Lianne Sanderson aren't great; their version of 'Incomplete' by Backstreet Boys is awful!"
After ultimately finishing 3rd in a dramatic WSL finale last season that Blues players are more than tired of hearing about, all efforts are on the here and now for David Parker and his team. Eliminating league champions Liverpool from the FA Cup was followed by defeat to Manchester City in the quarter-final, whereas the WSL has begun for Blues with a draw against City, a 2-1 loss at Liverpool, and a goalless draw with Notts County at the weekend.
For her club and country, Karen remains firmly in the fold and more and more girls are looking to her and others for inspiration in a time of outstanding possibilities for the women's game. Taking it back to those days when she was the young girl sent on football summer camps with boys, what would the Karen Carney of today share with that kid if she was given the chance?
"To say that with hard work you can do anything. I'd also try and relive every moment again and enjoy it and relish it."
A degree in Sport Science and a master's in Exercise Physiology to her name, Karen has expressed interest in one day utilising that along with her experience in the upper echelons of the game. For now, there promises to be so much more to enjoy from her as a player but as with each interviewee on here we conclude with something retrospective.
In this closing question, the player is asked to put themselves out on the fantasy 5-a-side pitch and to put forward four of their career teammates to be in their line-up. There can be all kinds of reasons why players are chosen so it is not a definitive 'best four', although each choice naturally has a large degree of significance.
Here is Karen to introduce her team and there is an English flavour running throughout, with a certain Swede and ex-Chicago teammate entrusted as the last line of defence.
"Keeper – Caroline Jönsson. Defender – Laura Bassett.
"Midfielder – Kelly Smith. Striker – Rachel Yankey."
To catch each of these interviews, you can follow me on Twitter: @chris_brookes
You can also like the site on Facebook to stay updated – Beats & Rhymes FC