Kenwyne Jones interview: Seven steps in a Wednesday wonderland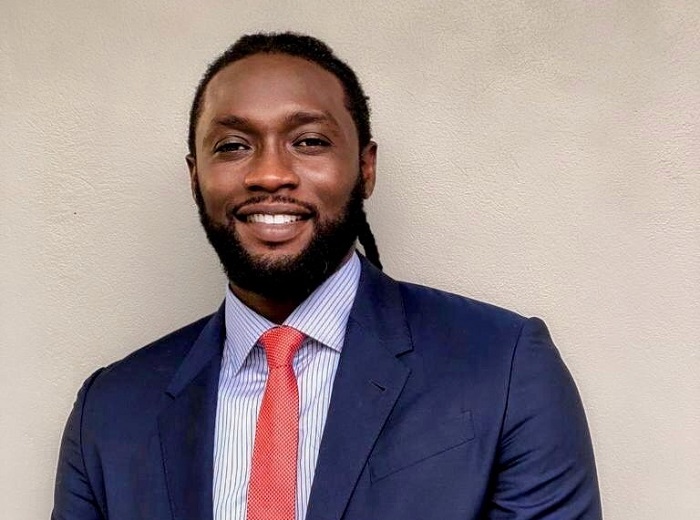 He lined up for his nation at their very first World Cup, played his club football in five countries, and for a time, was soaring high in elite company in the Premier League. Somewhere amongst it all, though, Kenwyne Jones can still hear the sound of a buoyant, wintry Hillsborough serenading him.
Many a defender struggled to keep Kenwyne Jones at arm's length when the Trinidad and Tobago international was at his formidable best. It became widely recognised across his seven seasons in the Premier League, but his majestically-executed somersault celebration had its introduction to English football some two divisions lower, and in a time that he will never quite forget.
That first viewing followed a volley from outside the box for Sheffield Wednesday against Walsall, as a drop of Caribbean class warmed a frosty Hillsborough on Boxing Day 2004, with almost 27,000 exactly in attendance. When people summarise the former Sunderland and Stoke City man's career, that loan spell is mostly overlooked from the outside, but there are reasons why a player who regularly went up against some of the best around in later years always kept seven games in League One close to his heart.
Despite having already played for his national team, the Southampton youngster was, as yet, unknown in senior football in England, yet to make any appearances, but the goals flowed at Wednesday as if he was an accomplished old campaigner. In all sorts of ways, though, this was really the beginning for the 20-year-old, including the first time that he heard a club's supporters singing his name – 'Kenwyne Jones, my lord, Kenwyne Jones…'
"Yeah, it was actually, and to be honest with you, I hold Wednesday so close to my heart, because it's my first introduction into competitive league football," he recalls with a smile. "It was my first loan stint, and I took to the people at the club at the time really, really closely."
"I'm happy even now to see Darren Moore being the manager. Lee Bullen I still talk to often, but I have an affinity with the club and it's something that I'll never let go.
"It was my first opportunity and we did well for each other at that point in time. Of course, the fans of Wednesday, I love them to bits, even though every time I played them after that, I scored!
"But at the same time, that respect and that love for Wednesday is something that will never leave."
Although he might quite conceivably have carved out the same stature of career regardless, timing and opportunity are everything in football, and his spell in S6 elevated him in the minds of many, with a stunning record of seven goals in seven games. A top-division side just four years earlier, gloom and decline had since been so consistent at Wednesday that they probably merited a Player of the Year award or two.
In the month prior to Kenwyne's arrival, though, something had just begun to spark under the stewardship of new boss Paul Sturrock, before starting December with back-to-back home losses. Long-term injury to Adam Proudlock, who had just been showing the most promise of his Owls career, brought the need for reinforcement up front.
Enter Kenwyne, and from a debut goal and assist for Steve MacLean in the 4-0 South Yorkshire derby win at Doncaster Rovers, he and Wednesday shared a whirlwind romance over the next few weeks.
"First of all, before I went up there, I was down at Southampton, the sun was coming out still, it wasn't bad weather. When I took that opportunity to move to Wednesday, I think the drive was like four-and-a-half hours, got up there to the hotel, and the very next morning, when we had training, snow fell, and I was like 'my goodness'.
"It wasn't heavy, it was just trickling down, and I was thinking 'this is not so bad', but it started off one of the worst periods of my life for weather! Obviously, that didn't show when it came to playing the game.
"The fans taking to me, I had my song with them and that is something that sticks with me, I was happy to hear that. It's obviously the first experience that I had of that, and like I say, it's something that I'll hold dear to my heart until the day I die."
Big respect to my fans at Sheffield Wednesday always have my respect pic.twitter.com/swU7f8RIcG

— Kenwyne J Jones (@kenwynejonestt) February 7, 2015
His attributes would regularly trouble – and earn praise and respect from – leading Premier League defenders in future seasons, notably including Chelsea's John Terry, but Wednesday fans were the first to see it in action. For an untried youngster, he was brushing various experienced opponents aside. Current Norwich City boss (and ex-Owls captain) Dean Smith was among those left sprawling, against Port Vale, while he even beat 6-foot-7 international teammate Dennis Lawrence in the air for one of his two goals against Wrexham!
In the days where fan forums were football's social media, Wednesday supporters were left to piece together the limited information that was available at that time on their new signing, with midfielder, forward and even defence listed as his positions. While he had played a great deal up front beforehand, it is not inaccurate to say that this was the spell that properly cemented him as a specialist striker in England.
"Well, the thing is, I've always been a midfielder/striker. For a little stint with my senior national team and youth teams, I played defence, so I was very versatile in those positions.
"The reason why it happened (playing striker at Wednesday) is because Paul Sturrock obviously became the manager there after leaving Southampton, but while he was at Southampton, we had training matches and would be involved with the first team, and I would always score, playing up front. I think the thing that solidified it for them was we had a training match one day and I scored four.
"That's why for Wednesday, and for the task they had ahead, he reached out and said 'I'll take you on loan for a month and you come and enjoy football'. I'm like 'hell yeah, I'm happy to come', because I came to the country to play football.
"I was playing reserve football for Southampton a lot, so I was really, really happy for that."
While promotion still seemed a very distant dream at this point, this was the time when Wednesday began to arrive in the conversation. It was far from a sprint to the finish – even the play-off final had to be hauled back from the brink of a Hartlepool United win – but the Class of '05 would indeed go down as heroes, one May afternoon in Cardiff.
The impact of Kenwyne's goals on the points tally, in a spell of five wins and two draws, was obvious – he was even joint-third top scorer for the club that season – though so too was the lift of energy he brought to the place. There were gleeful celebrations with Jon Paul McGovern in particular, the Scottish winger who became a fan favourite that year, ever-present, and ultimately, pivotal in promotion.
"Yeah, JP's my boy! We had a really good relationship.
"Also, Chris Brunt was there, I had (Paul) Heckingbottom as well, Lee Bullen. I think after my debut against Doncaster, where I had an assist and a goal, everything was relaxed, because you're getting a loan player, most of the players had never heard of me before, it's a new situation, and our first game's a derby.
"We won that game 4-0, and having that type of debut, I think it relaxed everything, and we just had a fantastic relationship from then. I value that experience so highly in my career, and my life.
"I was a little bit sour that I didn't get to go back after the month, I guess that Southampton wanted to get me at a higher division (to Stoke on loan in the Championship), but I always look back on Sheffield Wednesday and think of it as one of my homes."
Out of all the games he played either for or against the club, there were only three he did not score in: the last game of his Owls stint (against Bournemouth), for Cardiff City in September 2014, and in April 2015 for Bournemouth, where he helped Eddie Howe's side seal promotion to the Premier League. Seven goals in seven games for the Owls, and six in seven against – so that settles it…he really was that bit better in a Wednesday shirt!
"If I'm being honest, the moments when I scored, especially at Hillsborough, it was like 'okay, well, I've just scored, and that's that'. I think within myself, I was very respectful.
"Sometimes I would sit back and laugh, thinking 'how uncanny is this that every time I play against Wednesday, whether it be home or away, I'm always scoring?!' Some people might think of it as a curse or whatever, but for me, it was never a joyous moment, so scoring against them was not something that put me over the top in terms of emotions, at all."
For the fans not fortunate enough to have had the early-to-mid-90s, or the best from decades gone by, 2004/05 grew into the first time Wednesdayites really had something to properly be proud of, instead of brief flickers in the darkness. Kenwyne had his own little part, a spectacular cameo, in that reawakening.
The rumours of him returning to the club thereafter were never too far away, even a full decade on while at Cardiff, but were the wheels ever genuinely in motion at any point?
"I don't know, I don't know. If they ever did (make an approach), it never really got to me.
"I wish it did happen, because I would have loved to go back and play in front of the Owls one more time, because like I say, that place holds a very special place in my heart."
He continued on his rise, making the kind of career he had set out to do when leaving home for England. The 15 he wore at Wednesday would later become his squad number at Southampton, and for Trinidad and Tobago in the 2006 FIFA World Cup, as he started against England in front of a worldwide audience.
Almost as worthy as that, and the seven seasons he played in the Premier League, were feats such as appearing as an answer on BBC's Pointless, next to the likes of Grace Jones and Robert Smith of The Cure, no less. Quiz shows apart, music has come into his journey in various ways and is a valued part of his life, not to mention the fact that three-time Grammy winner Ludacris welcomed him to Atlanta United on Twitter after he signed in 2016.
Big shout to Kenwyne Jones @kenwynejonestt who just joined #atlantaunited. I understand you are a LUDA Fan. I'll continue to make u proud

— Ludacris (@Ludacris) July 17, 2016
With his link to Trinbagonian artists, plus the sway that footballers can have when it comes to making inroads into other industries, has Kenwyne ever been involved in music in any way?
"I haven't, but I have some friends that do music, and sometimes I might sit in a studio session with them and I might just make an inference on something, but I like to leave that up to the professionals! I've never really ventured into doing that, but I love to listen and to understand, and I think I have a good knack for when things might be hits, or if a production is right, that type of thing.
"I'm not saying I'm a genius or anything like that, but just based on how I listen to artists and songs."
Having captained Trinidad and Tobago during his career, he feels a duty to help elevate the game back home wherever possible, and recently became women's national team head coach. His strength of feeling also runs deep for their music, which is of course synonymous with T&T as a nation.
"Soca music, that's my first love. Reggae music/dancehall, I also listen to rap/hip-hop, and some of what you might call classical.
"I listen to everything, to be honest, so things like your Ed Sheeran, and my number-one r&b artist of all-time is Sade, and Toni Braxton. Soca artists, I love all of them, because that's our music, it's something that I'm very proud of.
"Reggae also, it's part of our Caribbean community, but it's also something that I grew up on, having been influenced by a lot of that. I'm a world music lover, actually; different things to different moods."
His ex-Soca Warriors teammates Shaka Hislop and Carlos Edwards have featured on here previously, with former Newcastle United and West Ham goalkeeper Hislop telling how Brent Sancho would often lead the way as dressing-room DJ. Kenwyne also recalls the former Gillingham and Dundee defender being part of a lyric-laden tradition they shared.
"With Brent, there was a group of us, and according to our genre of music, we used to sing, and it's sort of like a freestyle. It's something called extempo, and we used to do that a lot within the team environment, back from matches, on the way to matches, training.
"That was the type of atmosphere we would have going along in the national team."
He did, on occasions in his career, take the pre-game playlist reins himself, though he hasn't quite taken it to professional levels since he stopped playing, like his old Sunderland teammate Djibril Cissé. He laughs as he pauses to try and remember the first music he ever bought.
"That's a long time ago! I had CDs I used to buy all the time; reggae, dancehall, soca, hip-hop, I bought everything.
"When artists that you know came out, to dive in and see what they're about, I'd go out and I'd buy their stuff and listen to their album repeatedly. Maybe like ten times, because I like to hear the production in music, the different sounds and that type of stuff, apart from the artist's lyrics and voice.
"I like to see how music comes together and how it's produced, so I listen to stuff deeply, over and over and over again."
Signed during Roy Keane's tenure, his three years at Sunderland included goals against Manchester United and Manchester City (both twice), as well as Chelsea and Arsenal. Besides playing in an FA Cup final (scoring at Wembley against Bolton Wanderers in the semi), his first full season at Stoke City (2010/11) saw him on target in games with Tottenham Hotspur and Liverpool (two clubs who made attempts to sign him in his career), plus Arsenal, Everton and others.
When at the top of his form, the ever-popular term 'unplayable' was used by fans and pundits alike. Whether it is football or music, to see a performer going into their respective arena, entertaining and bringing joy, is an undoubted privilege (even if you had to pay handsomely for it!).
For Kenwyne, there have been many times when he has reveled in swapping centre-stage for a watching brief.
"I've been to a Rick Ross concert that stood out, and what was most amazing for me was the fact that how his voice sounded on his records and production, it sounded exactly like that at the live concert. I'm talking about him performing it, not the song playing in the background with his voice; that is something for me that is really important for an artist.
"Also, Beres Hammond, he is a legend and that was amazing. Buju Banton, that was amazing for me.
"Damian Marley and Nas, they did their tour in the UK and I went to that concert. Also, Chronixx was ridiculous; I saw him in Atlanta.
View this post on Instagram
"I went to a Drake concert, and at the time, I had some mixed feelings about it! Because at the end, he was doing some shoutouts to melody for half-an-hour/45 minutes, and me and my missus were like 'come on Drake, bang out the rest of the hits!'"
Given his pick of any artist or group from all-time to see perform, one of his aforementioned favourite acts, whose understated yet legendary, soul-centred allure has resonated with millions for decades, would win out for Kenwyne over any departed greats.
"The only concert that I desperately want to see is Sade, that's my number one of all-time. I like live performances more than the song or the video playing, because it's for me when you see the true nature of an artist.
"Let's say Chronixx, for instance. How a song is put together is totally different to how it would be on one of his records, so you would add a lot of soundbites from other songs, but totally be able to slip that in and make it like a new mix, of whichever song he's singing; he's totally amazing at that.
"Damian Marley and Stephen Marley are two that I listen to heavily. I kind of grew up a lot on Damian Marley, from the first day that I was able to see his video on TV, and I was able to meet him after that concert with him and Nas, which was amazing."
As well as Sunderland, Stoke and Cardiff, he recalls having to sing when he first stepped up to the senior national team, for whom he made his debut at just 17. In another of the regular questions on here, he is asked which teammate(s) from his career he would call upon to collaborate with him, if he ever found himself heading to the studio to record a song cover.
"Absolutely none! Actually, no, there's one person I would record a cover track with…actually two: Daryl Murphy and Andy Reid.
"Daryl can sing and Andy could play a guitar. I remember at one of our Christmas dos at Sunderland, we went to Leeds one night, and the next night to Manchester; he had his guitar and they were going off for a few hours!
"So, them two, I'd definitely do that with."
Crossing paths with musically-blessed Irishmen aside, his time in England – and Wales – brought a lot into his life. It would be far wrong to paint those years as nothing but positive; he certainly saw the other sides of the industry that surrounds the game. Dishonesty from managers at times was one aspect that disillusioned him, which he says he is now out not to replicate in his own coaching career.
Some of the highs he had, nevertheless, were magnificent. This year marked the 15th anniversary of that very first World Cup for Trinidad and Tobago, the experience of which at just 21 years of age stands today as one of the proudest accomplishments in his life.
#ThrowbackThursday @kenwynejonestt marked his home debut for #SAFC in 2007 with his first goal for the club against @ReadingFC! pic.twitter.com/q9tCfH7KIv

— Sunderland AFC (@SunderlandAFC) April 12, 2018
At this time 17 years ago, meanwhile, he was in the midst of his Sheffield Wednesday adventure, with the goals quickly starting to stack up. Announcing his retirement in November 2017, he says he does not miss playing today, feeling he 'lived that life to the fullest'.
Is it only since he stepped away, though, that he has been able to take in the true impact that his goals and certain moments he was part of gave to people?
"When you call out the years like that, it seems such a lifetime ago, but like you say, it's only probably a year or two after you retire that I started soaking in the things that I did. Coming from Trinidad and Tobago and playing professional football, plus playing on the international stage, it's only at that time that little moments start to sink in.
"I mean, when I go to different places in our region and you're recognised, you understand how much you probably impacted people's lives. That's something that I'm grateful for, and I never set out to do that, but I'm grateful that my career had that type of impact, and hopefully by what I'm involved in now, we can have that impact on someone else, in a positive way that will help them to go on and achieve their best."
At the very forefront of those current endeavours for the UEFA A-licenced coach is, as alluded to, looking to lend his experience to the women's national team, following his official appointment late last month. The dream of a historic World Cup qualification is there all over again.
The UK chapter of his career drew to a close in 2016, as he initially joined United Arab Emirates side Al Jazira on loan from Cardiff, before signing for Atlanta United for their inaugural Major League Soccer season. He also went back home to turn out for Central FC on loan, ahead of Atlanta beginning play.
One of the great unseen and unappreciated parts of football is the sacrifice of long spells away from family, and the moments that can be missed for those who are parents. Grateful to have now returned home, Kenwyne, who became a father before his career in England even started, spoke a couple of years ago about savouring being able to take his children to school since he retired from playing.
As we end here, the Stadium of Light's 'Caribbean king' is named in one more team line-up, though he won't even have to leave his seat for this one. The regular closing question to these interviews over the years has seen the interviewee asked to suggest a small-sided team, made up not of the 'best' players they played alongside, but simply some examples of those they would relish getting out there again with. Over to you, Mr. Jones…
"I'd love to play with Darren Bent. I would say Anders Svensson.
"Gareth Bale. Nathan Dyer.
"How many's that? I would say…Fábio da Silva.
"I have some more but I'll probably blurt out about ten teams!"
To catch each of these interviews, you can follow me: @chris_brookes
You can also like the Facebook page and stay updated