Mikael Forssell interview: 'Play that funky music, Miklu!' – 'To the Extreme' with Bochum's ex-Blues striker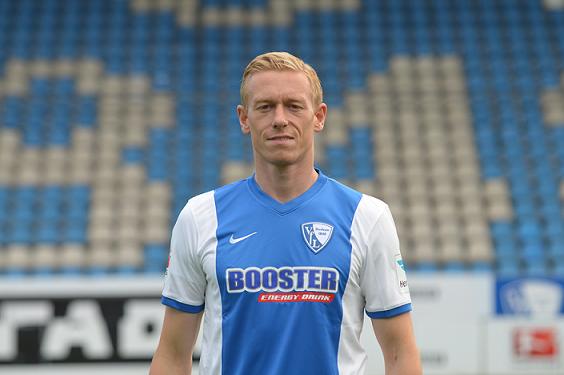 Vividly remembered in England for his Premier League days with Chelsea and Birmingham City, Finnish striker Mikael Forssell is now with Germany's VfL Bochum, but he still recalls how he was thrown in at the deep end as a teenager at Stamford Bridge, in more ways than one.
Second only to the great Jari Litmanen in Finland's all-time international scoring chart, Mikael had attracted overseas attention at the start of his career with HJK Helsinki. It was Chelsea who brought him to English football's top division in 1998 and Mikael found himself surrounded by genuine star quality, including World Cup winners Marcel Desailly and Frank Leboeuf, as well as renowned Italians, Gianfranco Zola, Pierluigi Casiraghi, and Roberto Di Matteo.
Another Italian, former Sampdoria and Juventus striker Gianluca Vialli, was player-manager at the time and he was the one to hand Mikael his Blues debut at 17. That substitute appearance in a January 1999 league defeat to champions Arsenal at Highbury was swiftly followed by a start against Oxford United in the FA Cup at home.
'Miklu' scored twice in front of over 32,000 at Stamford Bridge as Chelsea ran out 4-2 winners, but in addition to the plaudits he received after announcing his arrival on the scene there was a shocking fate awaiting him!
"Yes, I have had to sing in front of a team," he explains. "When I was 17 I had to sing in front of the Chelsea team and it was the biggest shock ever because there were some really famous players in that team and I had only just had my second game there.
"It was terrible because I can't sing at all and I hope that I never have to do it again!"
Mikael, who scored his first Premiership (as it was still known then) goal in a win at Nottingham Forest in February 1999, opted to go with an old Russian song for his Chelsea initiation. However, the German-born Finn usually favours a very different vibe.
"I love rap and hip-hop; those are my best ones. I love Jay-Z, I love The Game, I love 50 Cent; this is the music that I listen to almost every day.
"Recently, my favourite artist has been Drake."
Since making his Finland debut under the late Euro 92-winning coach (with Denmark) Richard Møller Nielsen, Mikael has gone on to gain 87 caps, scoring 29 goals. Initially joining First Division Crystal Palace on loan in February 2000, he scored three times in 13 games for the Eagles before returning for the 2000/2001 campaign and hitting the target 15 times.
It was during that season, the majority of which he was still a teenager, that he was a key player in Finland's World Cup qualifiers, playing twice against England and scoring a double in a draw with Germany along the way. As well as Gianluca Vialli, Mikael played for Claudio Ranieri and Jose Mourinho while with Chelsea, but it was with Birmingham City that he made his most telling contribution in the top flight.
Following a loan with Borussia Mönchengladbach, he made a temporary switch to Steve Bruce's Birmingham in 2003/04 and hit 19 goals, including 17 in 32 league games, comfortably more than any player at his parent club managed. His forward play helped the Blues to 10th in the Premiership but his second loan at St. Andrew's was cut short by a knee injury that saw him return to Chelsea.
Playing his part in the Champions League quarter-final win at home to FC Bayern Munich, he also appeared in the final home match of the season as Mourinho's Chelsea beat Charlton and celebrated their first league title in 50 years at Stamford Bridge. Mikael signed for Birmingham on a permanent deal in June 2005 and would later play alongside Tunisian defender Radhi Jaidi at the club.
Ex-teammates of Jaidi who have featured on this site have talked about the French house music, hip-hop, and other styles he brought to the Blues' dressing room. For Mikael, who has worked with players from all over the world, it has been his best-loved genre that has dominated the team playlists in his career.
"There have always been different players and normally the ones that listen to hip-hop were the DJs of the team. I can't remember one special player, because there were so many different changing rooms and players in my career, but one thing I can say is that there were always people listening to hip-hop."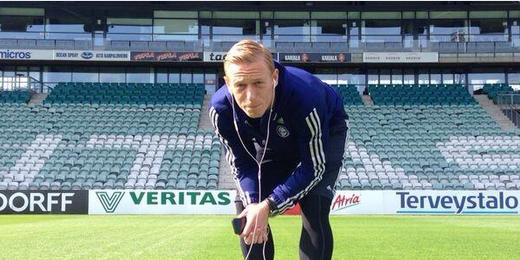 Currently VfL Bochum's number 33, Mikael has a music taste that many people can identify with. Most of us can look back on singles and albums we bought once upon a time and laugh at the lack of 'cool' attached to them. Perhaps the widespread opinion would be that the first one Mikael ever bought falls into this category, although the artist's material is still undoubtedly celebrated today in its own way!
"The first that I ever bought was Vanilla Ice. I think I was ten years old and of course it wasn't a CD, it was a tape.
"I still listen to that at times and I love it."
Mikael's late winner for Birmingham against Blackburn Rovers in April 2006 sparked frantic celebrations at St. Andrew's from Blues supporters and manager Steve Bruce, as it took them out of the Premiership relegation zone. However, two points from their last three games and Portsmouth's terrific late form saw them relegated to the Championship after four seasons.
Injury greatly limited Mikael's participation in 2006/07 but he was able to play some part in the club's immediate return to the top level. In his final season in the Midlands, he netted nine league goals, with a hat-trick in a 4-1 win over Tottenham Hotspur, as well as a strike away at his old club Chelsea amongst his efforts.
He remains popular with Bluenoses and he departed in the summer of 2008 after 37 goals for Birmingham in 118 games (83 starts), later signing for Hannover 96 in Germany. While with Hannover, he worked alongside a one-time German international forward he knew from his 2003 loan with Gladbach.
The 31-year-old in question is still with the club today and aside from his play on the field, Mikael remembers the ex-Bayern man for his outlandish tune choice.
"Jan Schlaudraff – when I was playing in Hannover he used to listen to German schlager music. First I thought it was a joke, but then I realised that he was really listening to it, especially in the car."
After three years with 'Die Roten', it was a return to England in 2011 with second-tier Leeds United, a club he had played against in his top-flight spells with Chelsea and Birmingham. The goals would not be forthcoming in his season-long stay at Elland Road, where he was joined by Finland midfield teammate Mika Väyrynen, and he only started one of his 17 appearances for the Yorkshire side.
A move back home to where it all started, HJK Helsinki, reignited the goal trail and he was the club's leading scorer with 14 as the team from the capital won their fifth consecutive Veikkausliiga title in 2013. His ex-HJK teammate Nikolai Alho produces his own music and Mikael appeared in the video for rapper Spekti's song 'Teen Mitä Haluun'.
It was not just clinical finishing that Mikael brought to the club, as he came up with five impressive backheel assists during the season. While back home he also featured alongside his teammates in a video as they performed a HJK supporter song, with Mikael admitting he was glad to blend into the background and hide his voice!
The 33-year-old frontman has since signed for VfL Bochum of the 2. Bundesliga and he has so far scored twice in the 2014/15 season. The second of these goals came in the previous game as Peter Neururer's team ended a seven-match winless streak with an emphatic 4-0 success over VfR Aalen.
Also on the scoresheet in that game at rewirpowerSTADION was a 23-year-old former German Under-20 international forward who signed from SC Freiburg in June. Mikael speaks highly of the ex-Hoffenheim youngster's capabilities in the vocal stakes.
"Of course there are always people who think they can sing better than they actually do, but there are also some good singers. For example, Marco Terrazzino in Bochum; he loves to sing and he is quite good."
Led by the ten goals of striker Simon Terodde, Bochum are in 9th place in the second tier after 14 games. After winning the 2. Bundesliga title in 2006, they came back down from the top division in 2010 and are naturally trying to plot their way back to the Bundesliga.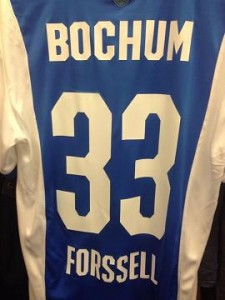 A 15th-place finish last season is some way from where they want to be, but Mikael wants to help push the 2004/05 UEFA Cup competitors into the higher reaches of the table this year. Any boost for team spirit has to be worth trying, although Mikael was less than impressed with what transpired recently!
"I actually had a bad experience a couple of days ago. There is this song out now from Sia – 'Chandelier' – and the whole team, or at least ten players, tried to sing this song and it goes really high.
"It was terrible to listen to that when grown men try to sing that song!"
Marrying his partner Metti in August, Mikael and his wife welcomed their newborn-daughter Lilia earlier this year. With football, he has his UEFA B Licence but is far from done on the playing side, stating that he would still like the opportunity to add to his caps and goals for Finland.
Followers of Mikael's Twitter account will know all about the entertainment factor, as well as his love for coffee, Nutella and confectionery in general. Allergic to cats, he made international headlines this month when one set up camp by his car, forcing him to delay his journey into training with Bochum!
Music has always been an area of interest for the Steinfurt-born striker, although you are unlikely to see him stepping up to take the microphone any time soon. However, if he was to collaborate with any of his career teammates on a track, who would he recruit?
"I cannot sing, but…if I had to choose, I would take (Marco) Terrazzino and Onur Bulut, also from our team in Bochum. (Bulut) can also sing and do beatboxing, so this duo would be unbelievable together."
While we wait to see if Miklu ever makes it into a recording studio, let's end on an on-field note. Each player interviewed on this site (whether they are retired or still playing) is asked to conclude with a look back over some of the best they have ever worked alongside in their career.
The way this works is by the interviewee putting themselves into a fantasy 5-a-side line-up and selecting four of their teammates, past or present, to join them. Here is Mikael's team, and with the company he shared at the club, he can certainly be forgiven for choosing an all-Chelsea quartet!
"One keeper – I would say Petr Cech. One defender: John Terry.
"Midfielder: Frank Lampard. And as a forward: Gianfranco Zola."
To catch each of these music/football interviews, follow me on Twitter – @chris_brookes
You can also like Beats & Rhymes FC on Facebook